Administrator
Команда форума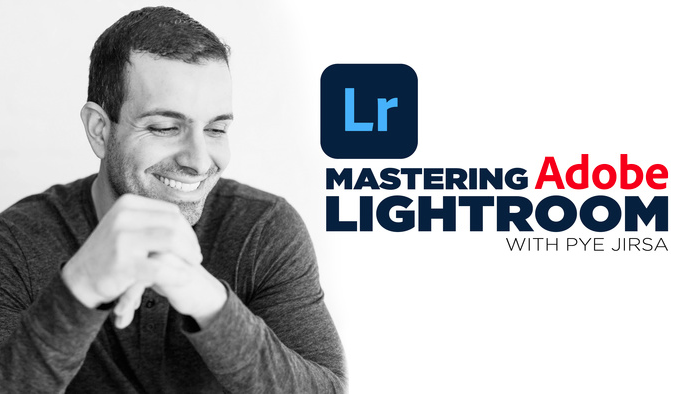 When it comes to quickly culling, editing, and exporting large groups of photographs, most professional photographers are using Adobe Lightroom. The problem is that most photographers have been using the same features for the last 10 years, choosing to do quick global edits in Lightroom and then...

fstoppers.com
Course Overview
Mastering Adobe Lightroom is designed for both absolute beginners and seasoned professional photographers. The course begins with the absolute basics of post-processing images, but Pye quickly ramps up the complexity and teaches image development tips that simply could not be done until Adobe's latest Lightroom update. Some of these editing techniques utilize automated masks, slider hacks, AI automation, and multi-level color corrections that are sure to blow your mind! Here's a list of just some of the topics that Pye covers:
Lightroom Software Overview
Basic Raw and JPEG File Editing
Color Panels and Complex Color Grading
How to Build Complex Lightroom Presets
Creating Cohesive Image Sets Using Color Theory
Simulating Film
Editing Images With Mixed Lighting
Using Curves for High Dynamic Range Images
Sky Enhancement and Replacement
Retouching Without "Retouching," aka No Photoshop
Dodging and Burning
Faking Flash and Strobe Light in Post-Production
How to Create the Brenizer Effect in Lightroom
Advanced Masking Using Intersecting and AI Selections
High-Speed Culling
Maximizing Lightroom Settings for Faster Computer Processing
Batching Face Retouching Using Artificial Intelligence
Lightroom CC Versus Lightroom Mobile Versus Lightroom Classic
Shooting and Editing On-Location With Lightroom Mobile
This may seem like a lot to ingest, but Pye breaks down each segment, plus more, into clear, concise lessons that are easy to practice whenever you need a refresher. The goal of this entire workflow is to bring your image editing time down dramatically while also drastically improving the aesthetics and creativity in your final work. Instead of taking days or weeks to edit your weddings and events, after watching this course, you should be able to get through an entire wedding edit with thousands of images, including culling, color edits, and local adjustments, in several hours. For most photographers, you won't even have to open Adobe Photoshop except for the most particular and extreme photo edits.
This Download Includes
10+ Hours of Video Lessons Categorized by Specific Topic
49 Lessons That Build in Complexity
147 Exercise Images to Edit Yourself
Pye's Start-to-Finish Lightroom Advanced Image Development
Mobile Shooting and Editing
Pye's Favorite Professional Lightroom Presets
Instant Download: Viewable on Any Device, Anytime
Код:
http://voltupload.com/viwm86fd4bs1
http://voltupload.com/z8rx2t22pskw
http://voltupload.com/ks5p4ywltjdl
http://voltupload.com/nynz1x53sfks
http://voltupload.com/9f9iitk430k3
http://voltupload.com/x9e32a6vgota
http://voltupload.com/x64t0dq9dynb
http://voltupload.com/0ewuh6pl2ccy
http://voltupload.com/rrkjyo1d0eb9
http://voltupload.com/krrx372zvwjy
http://voltupload.com/y6aqksiari0j
http://voltupload.com/8gxuzdf64vqq
http://voltupload.com/cwlg1ihjxv37
http://voltupload.com/s2bir1zvp0u7
http://voltupload.com/y81n0fh79rle
http://voltupload.com/gidsw8enqyd9
http://voltupload.com/qbzluj006bkk
http://voltupload.com/r0jiodmzkpw8
Последнее редактирование: