Administrator
Команда форума
Learn manual lettering techniques to achieve a visual impact with your words
Lettering sits halfway between typography and calligraphy, playing with letters, colors and textures to give words unique visual tones. This is what you will discover from the hand of Stephane Lopes, a lettering artist based in Paris. The graphic universe of him; rich, urban and full of colour, it has allowed him to work for brands such as Pierre Hermé, Faber-Castell or Unibet.
In this course, you will discover step by step the main hand lettering techniques , as well as how to illustrate a quote of your choice. Through a variety of hands-on exercises, Stephane will teach you how to unleash your creativity by sketching inspiring words, digitizing your work, and sharing it on social media. By the end of this course, you will have mastered the art of drawing letters.
Stephane will start by telling you about himself and his career path. He will show you his influences as an artist and some of his most notable projects.
Later, he will tell you the exciting history of lettering and will present the most representative works on this subject. Who are the most outstanding artists? What tools and techniques are the most used? Stephane will answer these questions to give you an overview of visual culture and its relationship to lettering . You will know the different types of letters and the main rules of typographic balance, especially the script .
After this, it will be time to start creating and enjoying! You will choose a quote that inspires you and, thanks to a series of practical exercises, Stephane will teach you how to outline the first words, highlighting the most significant ones. Little by little, you will define your sketch and decide on the best composition.
What comes next? You will discover how to add decorative elements to your final design and how to create material and texture effects to add depth to your work. In addition, Stephane will introduce you to the use of the brush pen and will instruct you on how to color your creation with the help of a light table.
You'll end up learning how to digitize your work and embed it into a photo using Photoshop. Stephane will also provide you with some tips for sharing and promoting your creation on social media.
NOTE
audio :- french ( eng subs )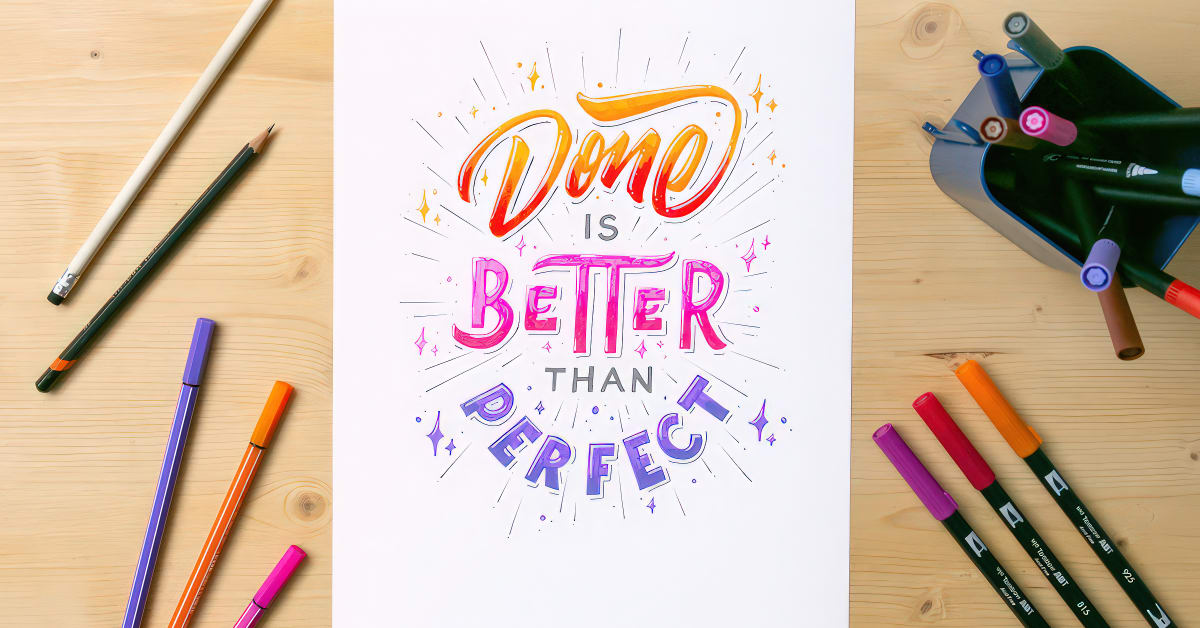 Aprende técnicas manuales de lettering para lograr un impacto visual con tus palabras
www.domestika.org